We take part in a global platform thanks to Equinix's ability to interconnect the companies receiving services from Turkey through a close-loop access infrastructure with its over 200 data centres located in 22 countries on 5 continents. Global cloud providers use Equinix data centres at a rate of 50%+, and accordingly we are able to offer hybrid projects much more advantageously.
We Became the First Cloud Computing Entegrator in Turkey
'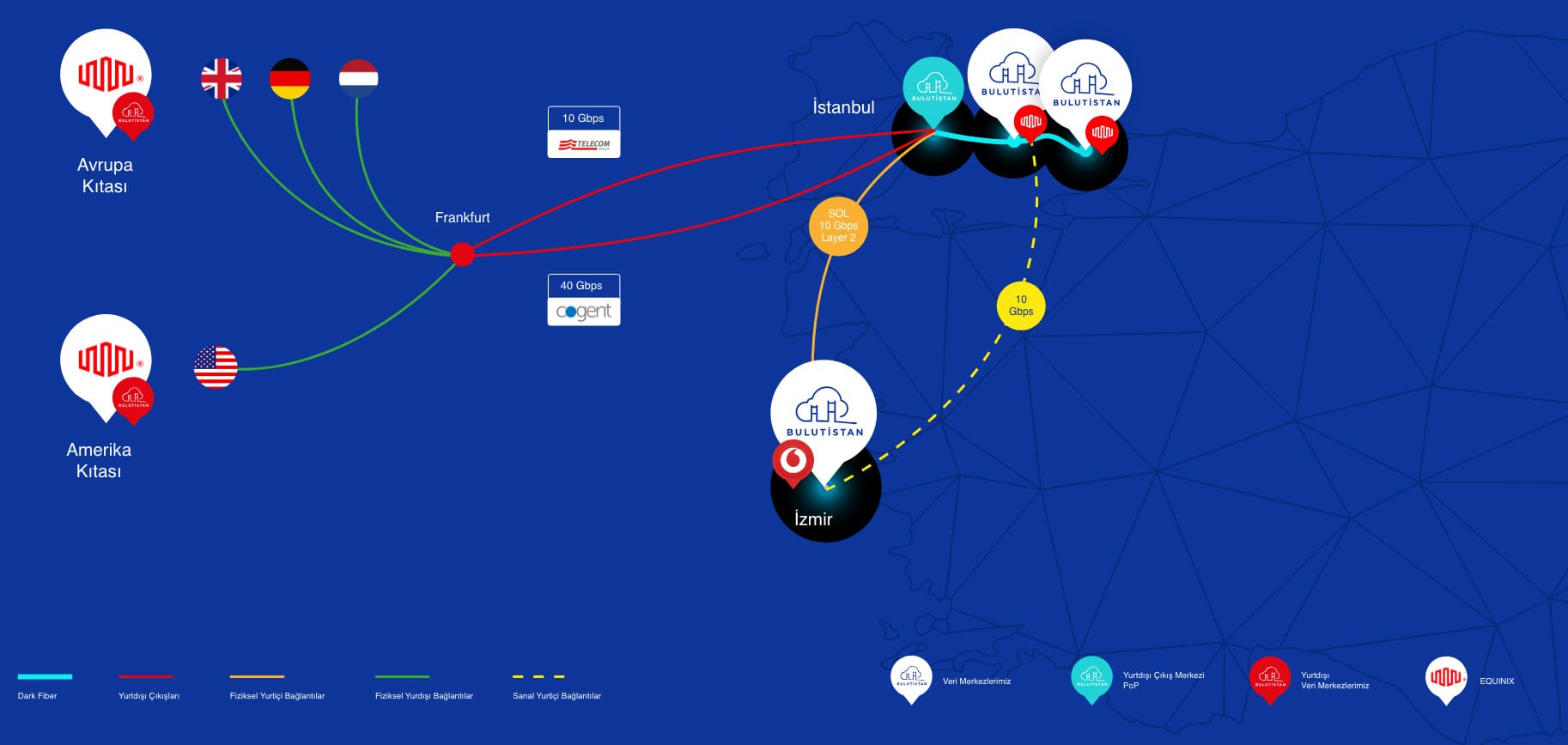 We integrate our competencies with hundreds of cloud service providers such as Microsoft Azure, Amazon Web Services, Google Cloud Platform and IBM Softlayer, etc., which provide services mostly from Equinix data centers like us, by using our cloud entegrator/brokerage competencies through the direct link between Equinix data centres (Equinix Cloud Exchange) without plugging into internet.

'

Provides cloud services supply and management.
'

Provides simple and fast access to different cloud services.
'

Installs, integrates, converges and custom designs.
'

"one-stop-shop" in cloud service supply and management.
'

Plays intermediary role between other cloud service providers.
'

Steers cloud by developing cloud ecosystem.
'

Ensures that the highest added value obtained from the cloud.
Bulutistan hizmetleri hakkında detaylı bilgi için
sizi arıyalım.
Bu ürünü kullanan müşterilerimiz