With Office Cloud, your employees can work as easily as in your office using smartphones or computers from anywhere, anytime, thus increasing your work efficiency. Bulutistan optimizes the licensing and management from a single point by using CSP, EA and SPLA models of Microsoft productivity and server solutions.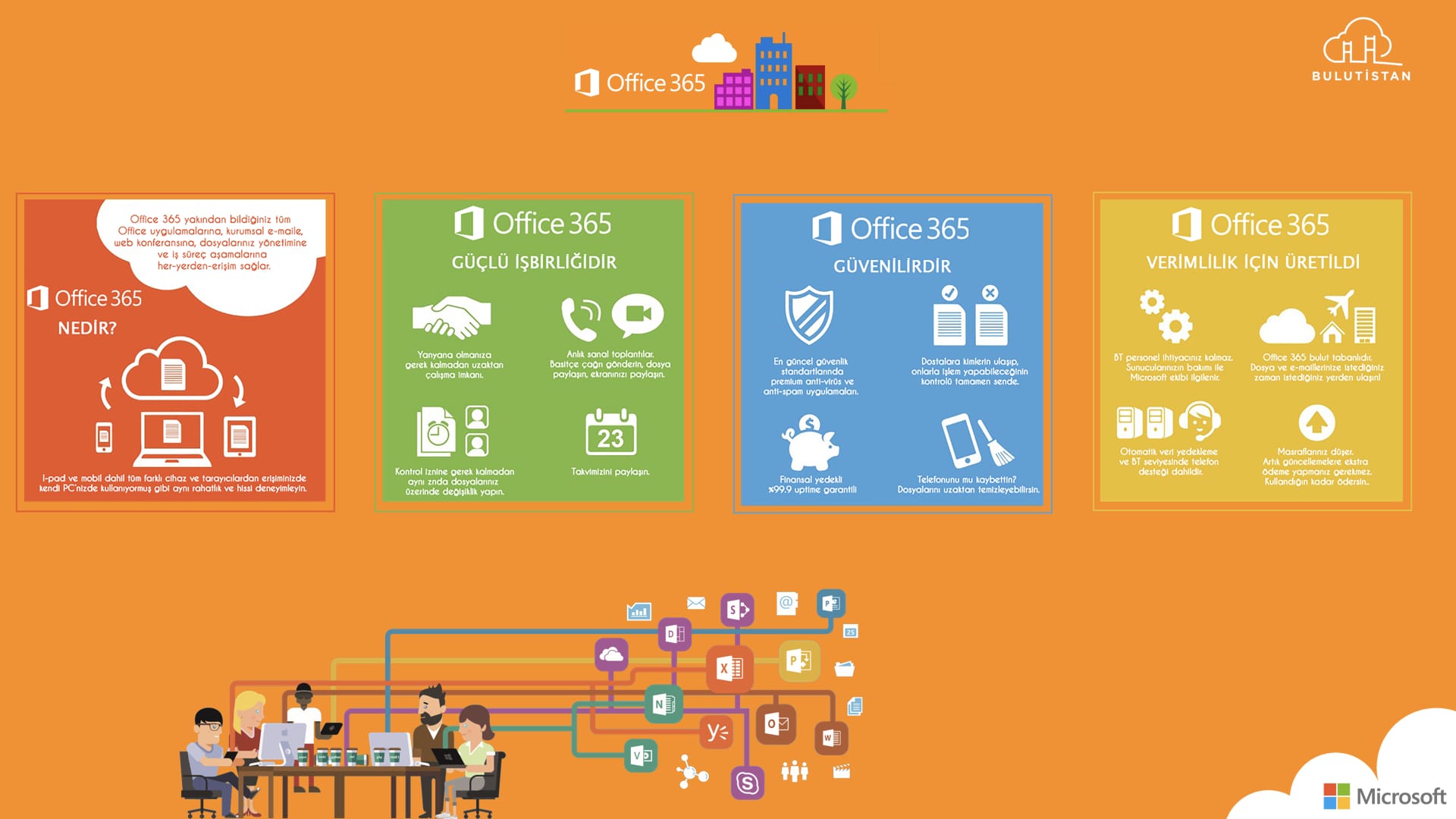 Office 365 is a cloud platform, where you can access e-mail, calendar and more IT services provided by Microsoft online and offline from anywhere, edit your Office documents (Word, Excel, PowerPoint, etc.) over the web, carry out instant messaging and conduct video-audio conferences, and share your files.
Office 365 is the most invested and fastest growing business line of Microsoft. Microsoft is actually offerring equality in opportunity with Office 365; today, infrastructures that can only be used by large corporations are offered through their own data center with "pay as you go" concept in an economical way that SMEs can also use.
You can access and use Office 365 solutions not just from the computer but also from any tablet, phone with android and ios operating system. And also, you have the chance to use the most up-to-date versions at all times.
In addition, you can keep your files in the cloud over Azure through this service; you can also use Skype for Business, where you can make high-quality audio and video calls.
As Bulutistan, we can provide you Office 365 Installation and Integration services for all your migration services; and in addition, we can meet your needs like all kinds of changes, renewal, problem solving, etc. that may occur in Office 365 services and components that are already installed and deployed in the cloud and on client computers, with our teams specialized on Office 365.
Bulutistan hizmetleri hakkında detaylı bilgi için
sizi arayalım.
Bu ürünü kullanan müşterilerimiz