Our companionship in the technology, which we started in 2015 by meeting the basic cloud computing needs in our business world, is now turning into a regional competence center. While offering world-class services with container technologies in IaaS services, we are continually enriching our service portfolio at Microsoft technologies (operating system, database, etc.) PaaS level. We believe that the strategic collaborations we will establish with many domestic and foreign ISVs in the near future as a result of our business development activities in the SaaS world will shape the future of our industry.
In addition, with the Virtual Data Center (SVM) portal (our interface) that we have prepared for our customers, our customers can perform their service level management on the portal, at the same time, they can monitor their used capacity over another module of SVM and change their capacity utilization if they wish.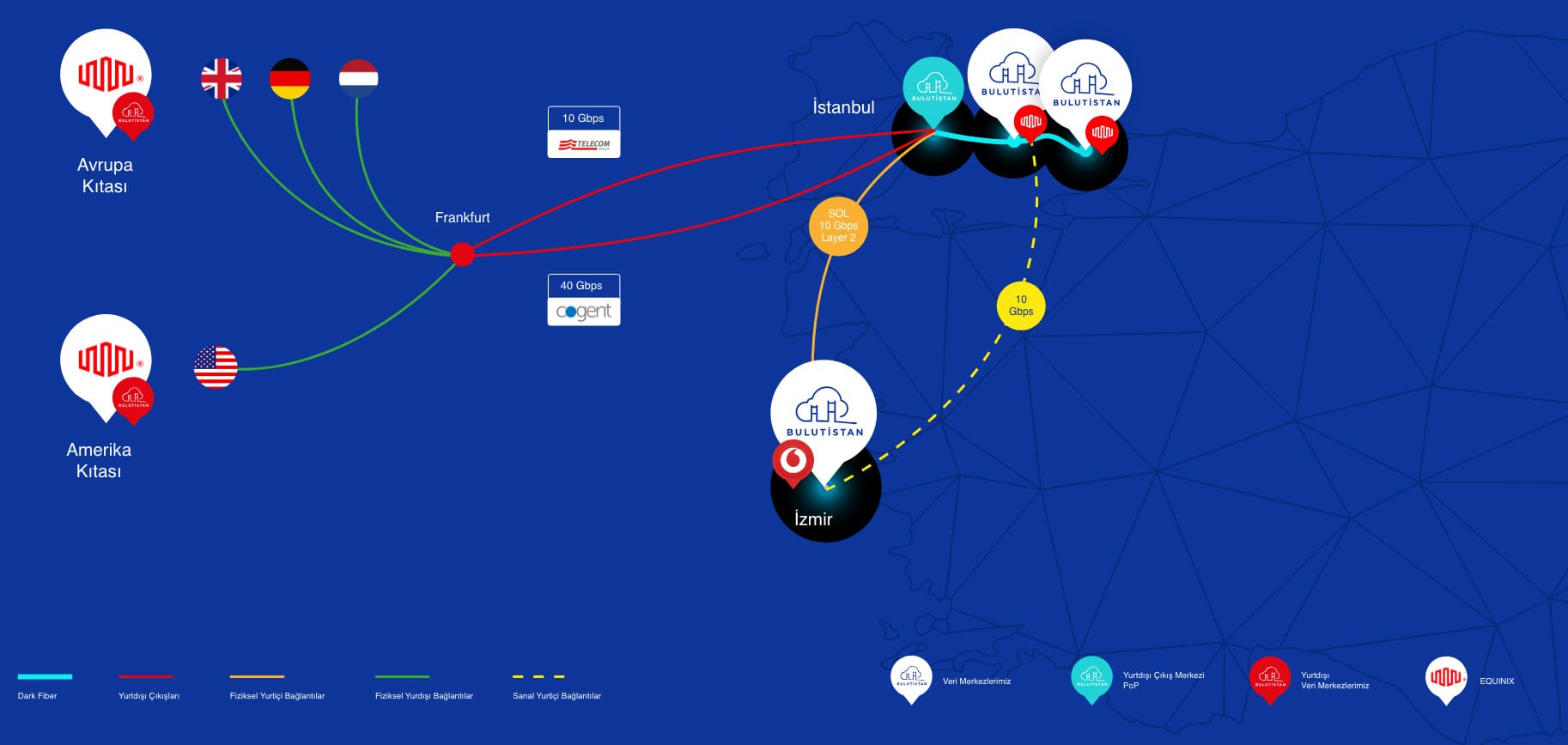 Provides cloud services supply and management

Provides simple and fast access to different cloud services

Installs, integrates, converges and custom designs.

"one-stop-shop" in cloud service supply and management

Plays intermediary role between other cloud service providers.

Steers the cloud by developing cloud ecosystem.

Ensures that the highest added value obtained from the cloud.
Bulutistan hizmetleri hakkında detaylı bilgi için
sizi arayalım.
Bu ürünü kullanan müşterilerimiz