A Turkish Cloud Integrated with the World!
We have signed a strategic partnership with Equinix, the world's largest carrier-neutral data centre operator, in order to work with all telecom operators simultaneously. In this way, we are integrated into a closed-loop network infrastructure with 200+ data centres across 22 countries on 5 continents. Besides the data centres located at both sides of Istanbul, we are increasing the diversity within our topology in Turkey with two different data centres in Izmir for geographical redundancy in the country.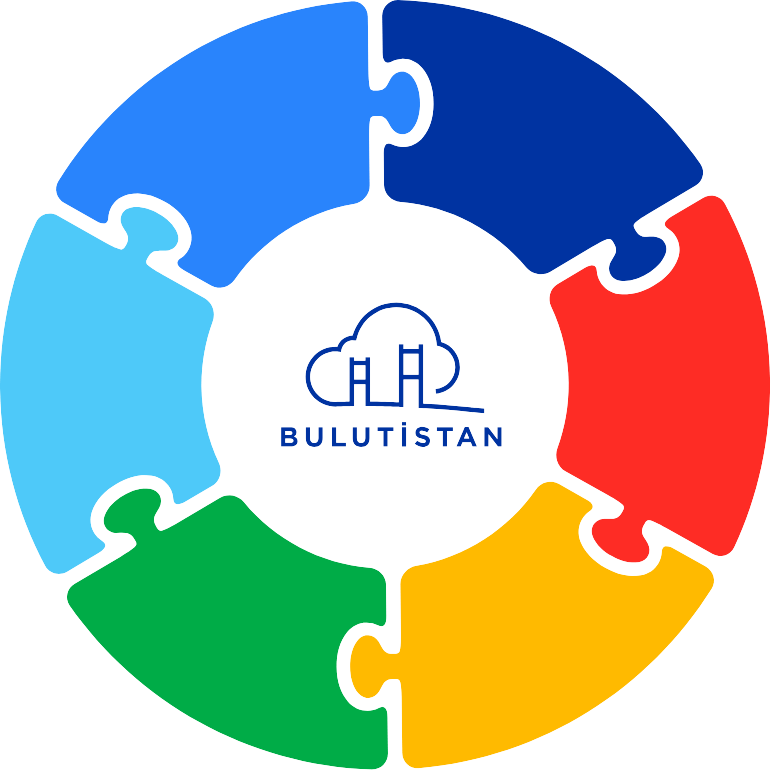 1- Global Clouds
Sales and management of Amazon Web Service, Microsoft Azure, IBM SoftLayer, Google Cloud services.
2- ISTANBUL European Side
Implementation of local cloud services from the Equinix Flat office (@ Eyüp) data centre (IS1).
3- ISTANBUL Anatolian Side
Implementation of local cloud services from Equinix Umraniye OSB (@ Dudullu) data centre (IS2).
4- Global Data Centres
Starting to use over 210 Data Centres and 2 million square meters of white space with Equinix's IBX infrastructure.
5- Izmir
Implementation of Disaster Recovery (DR) and Business Continuity (BC) services from Vodafone Data Center.
6- Customer Environment
Connecting Bulutistan Data centers with the customer's own infrastructure over point-to-point closed circuits (P2P, MPLS or VPN over the Internet).