The solutions platform that we have created runs with certified SAP software in the data center of Equinix in Turkey, and the security and the redundancy of complementary virtual servers in this environment is ensured by Bulutistan Professional Services team (with HANA Appliance and TDI models).
This platform that has been carried into effect in Equinix Turkey, also implements the converged hybrid projects successfully with the global clouds such as Microsoft Azure, IBM SoftLayer, Amazon, etc. that provide services from other integrated Equinix Data Centres in Europe.
'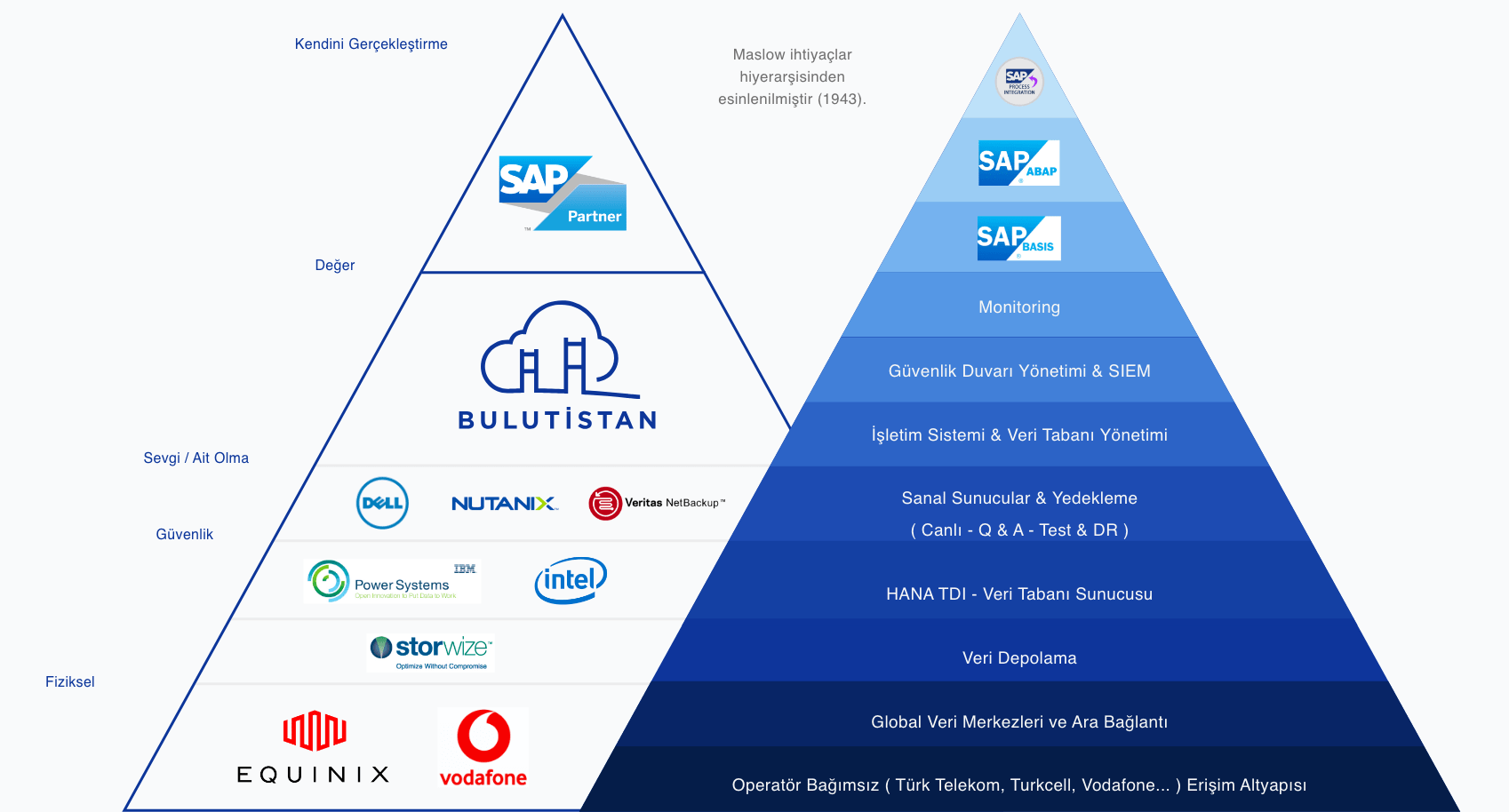 ---
'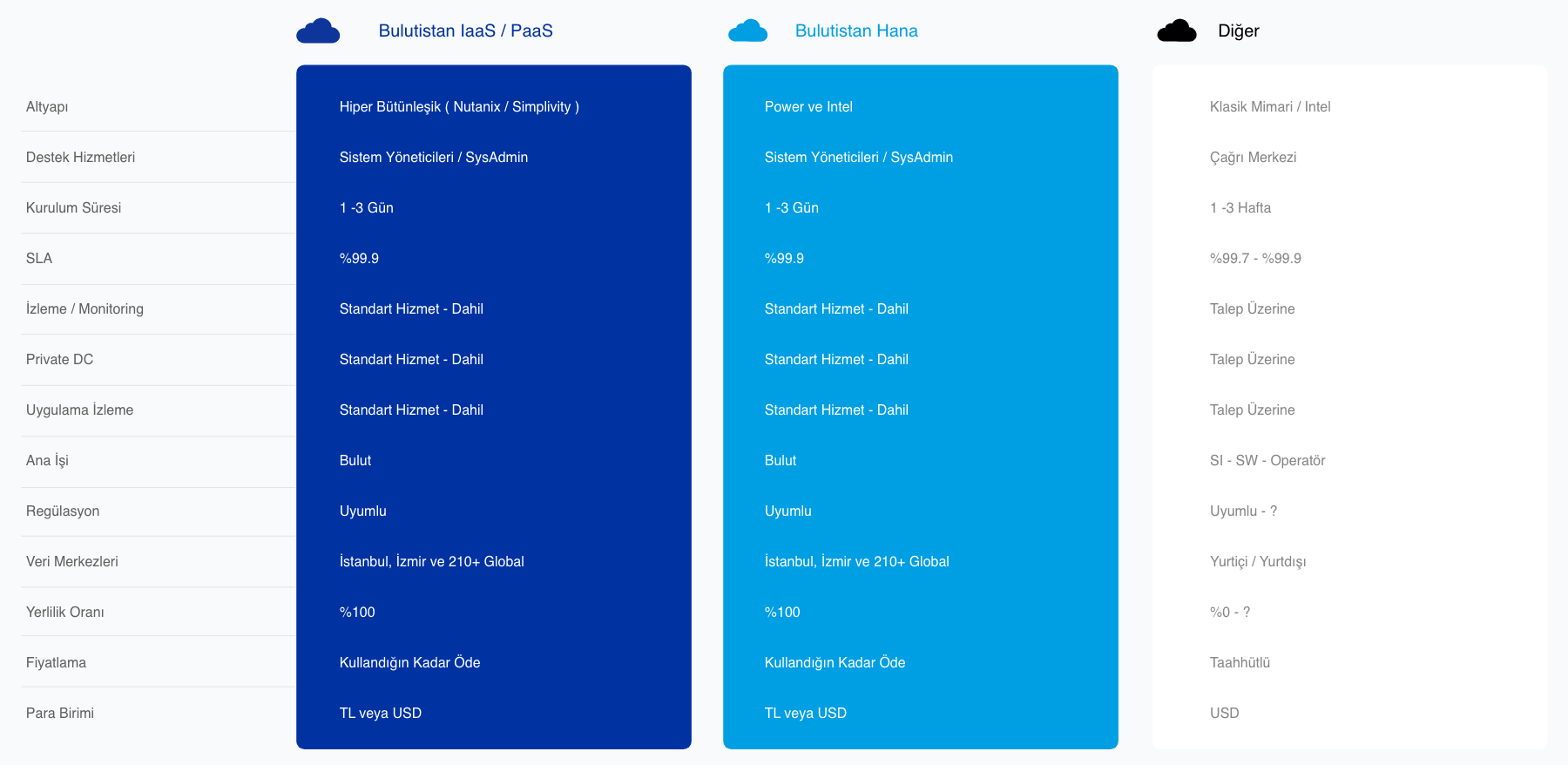 Bulutistan hizmetleri hakkında detaylı bilgi için
sizi arıyalım.
Bu ürünü kullanan müşterilerimiz