Bulutistan is honored and pleased to announce that we are a 2020 IBM Beacon Award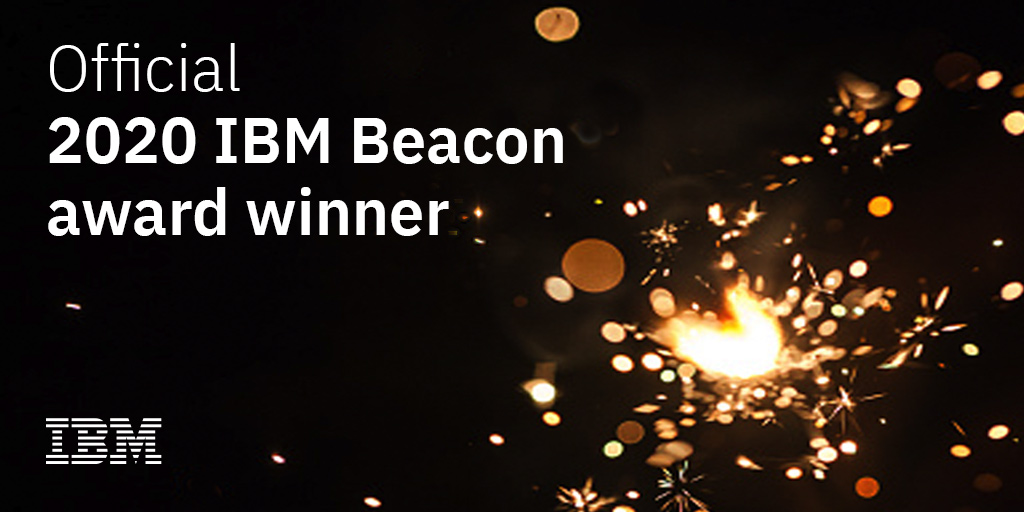 Outstanding Solution Driving Client Innovation and Transformation with IBM Power Systems. This auspicious award will be presented during the IBM Think digital conference on May 5, 2020. Winning this award validates our achievements and our dedication to delivering business value through SAP Hana as a Service.

100 percent of businesses using the IBM and SAP platform have told us they're very happy with the service. Our cloud solution is helping our clients do more with less, save time and money on maintenance, and nurture customer satisfaction through seamless, always-on services. Outperforms equivalent x86-processor-based platform by 100%, enabling Bulutistan to support demanding in-memory use cases within a compact, cost-effective server footprint. Delivers 100% availability, ensuring that customers' mission-critical SAP systems are online 24/7.

Bulutistan was selected as one of only 17 total Beacon Award winners across the IBM portfolio, standing out among dozens of global applicants. Winners were chosen by a panel of expert judges that consisted of industry experts, IBM executives and industry analysts who recognized how SAP Hana as a Service sparks client innovation with IBM technology. This win is a testament not only to our commitment to innovation, but also to our end users and their satisfaction and business growth. We hope that you will celebrate with us, and that this honor reinforces your decision to work with us as a trusted technology partner.

The IBM Beacon Awards recognize IBM Business Partners that deliver exceptional solutions to help drive business value and transform the way clients and industries operate. For more information on the 2020 IBM Beacon Awards, including a detailed list of winners, please visit: https://www.ibm.com/partnerworld/page/beacon-awards-overview.

To learn more about Bulutistan, Headquartered in Istanbul, Turkey, Bulutistan is a leading cloud services provider. With deep expertise in SAP solutions, Bulutistan offers high-performance, high-availability managed SAP services to enterprises across Turkey and Europe.

Bu yazılar da ilginizi çekebilir